Site-specific public art installation and a traveling project in which the inflatable Beluga Whale is placed in various locations for temporary installation, alluding to the unnatural habitat of wild animals in aquariums and zoos.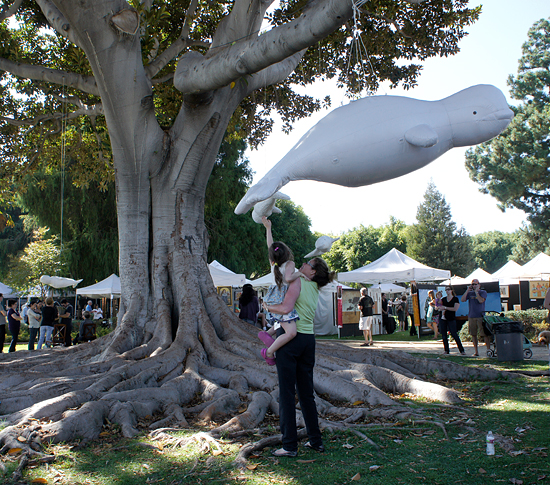 "Beluga's Journey, Beverly Hills"(detail), 2011, artist-designed inflatable, electrical motor and mixed media. Infaltable dimensions: 4'x10'x5'
commissioned by Beverly Hills Affaire In The Gardens Art Show, Beverly Hills, CA.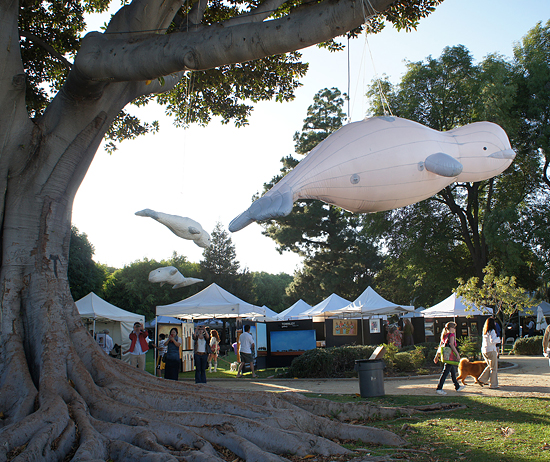 "Beluga's Journey, Beverly Hills"(detail), 2011, artist-designed inflatable, electrical motor and mixed media. Infaltable dimensions: 4'x10'x5'



"Beluga's Journey, Wyoming", 2008, artist-designed inflatable, electrical motor and mixed media. Infaltable dimensions: 4'x10'x5'
All Images & Site Contents ©2000-2018 by YaYa Chou. All Rights Reserved. Last Updated: 05/23/2018